Introduction
This plugin allows you to playback a YouTube video in the RPG Maker MZ.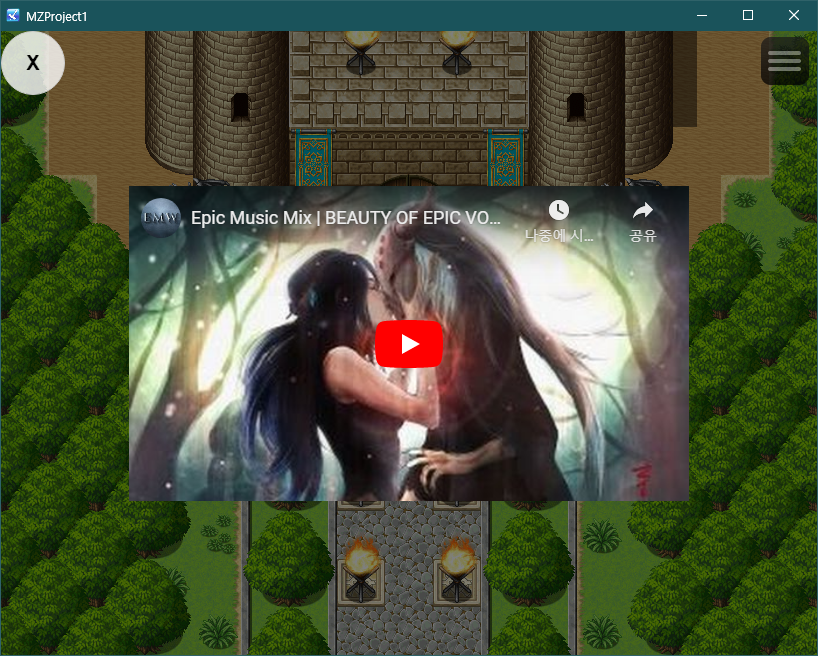 I've changed little structure from MV and then added a new fixed button that can stop a video on the game screen.
Environment
This plugin is worked only as follow environment because a many of css properties are written directly in this plugin file instead of stylesheet file.
- Windows 10 (NW.js, 816 x 624px only)
Download